Installation¶
The instructions within this section will help you set up and configure a SimplySNAP lighting solution.
A SimplySNAP lighting solution consists of a SimplySNAP Site Controller, some number of lights equipped with Synapse light controllers, and potentially sensors and/or switches.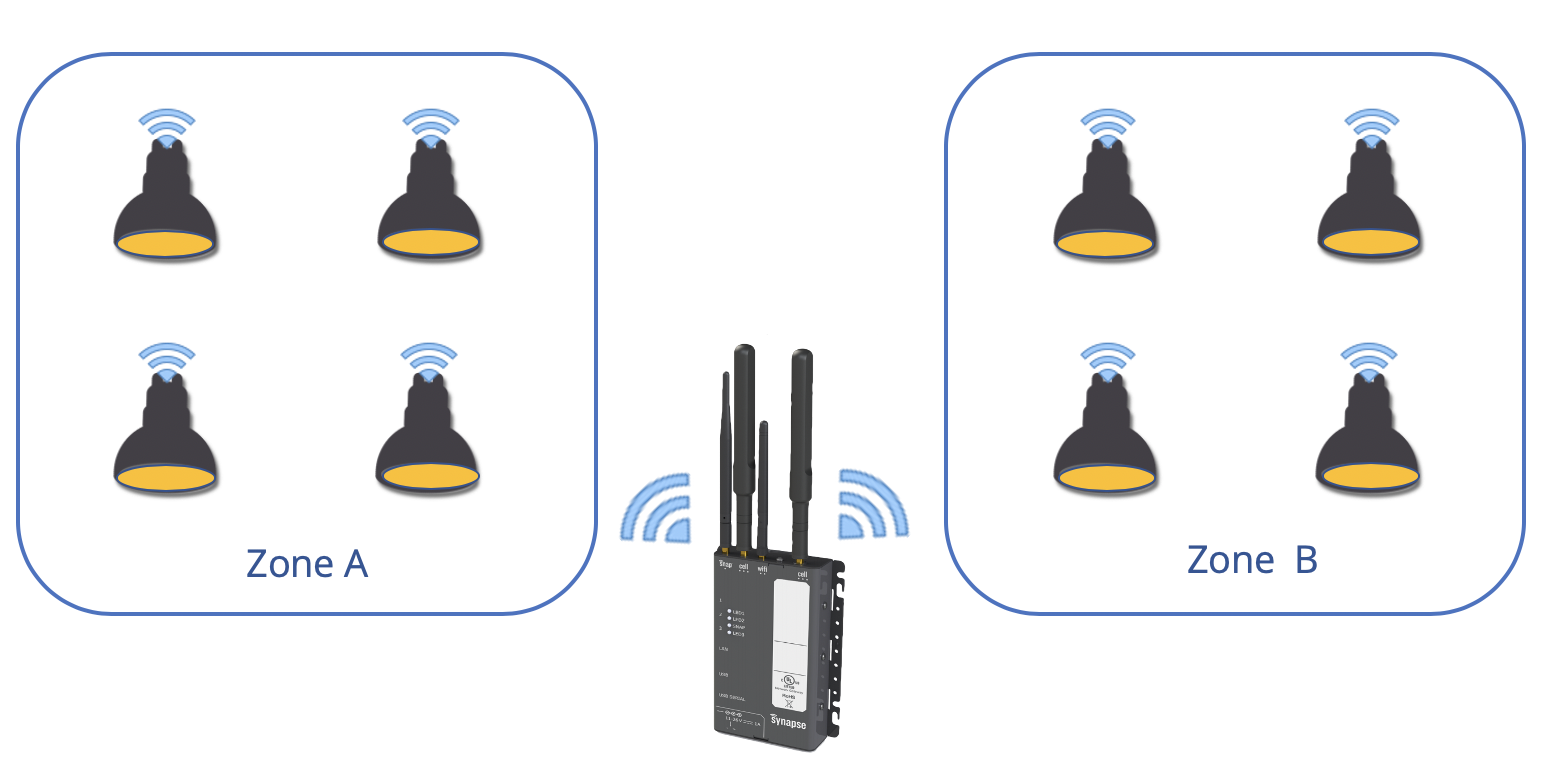 The SimplySNAP Site Controller serves as the communications and control hub for managing the lights that make up the lighting solution. Any actions that you perform within the SimplySNAP user interface are distributed through the site controller.
System Requirements
Synapse SimplySNAP Site Controller

Installed Synapse light controllers

Laptop computer, tablet, or smart phone with the latest Google Chrome Browser.

(Optional) Installed Sensors and Switches